Freelance Web Designer Malaysia
Help Develop Your New Website With Result-Driven, High-Impact, Branded & Custom WordPress Web Design At An Affordable Price. So You Can..
Skyrocket Your Business Website to a New level
Which of the following would you like my help with?
Your website needs flexible landing pages that are easy to build, showcase your brand, optimized to convert and attract new sales.
We build, enhance, and maintain online stores powered by the most popular eCommerce platform: WooCommerce for WordPress. 
WordPress is really easy to use, but there are some common WordPress errors that can make you panic. Let me help you!
Don't Let Your Website Be The Reason You Can't Attract New Customer From Internet.
It's next to impossible to move your business forward if your
website is the one thing holding you back.
Does your website struggling to get the results you really want?
If you answered yes to any of the above, solving these problems is what I always do every single day for my clients.
and let me help you as
Expert Freelance Web Designer Malaysia…
Don't worry.
That's exactly why I'm here.
Man this guy Zahid is a genius with a golden heart... my own build website is giving me tonnes of headache, search for few guys to help me but they are charging over thousands.. Then Zahid came along when I contacted him in midnight and ask for help. with just 10% of the prices outside, he helps me fix everything in less than 1 hour... So glad I met him.. Thanks bro
Zahid is an exquisite and knowledgeable web designer. His tips and guide helped me to boost my business to the next level.Wish to have more projects with him in the future. 100% recommended.
We have work together with Mr. Zahid Aramai on our website development. Admired his methodical and organized way in handling our on-going development. He can definitely handle and delivery small or big project. The most important is he has great personality with a lot of knowledge and integrity in this work! All the best with his journey...
Glad to have chosen him without going through various other potentials when I did a Google search on WordPress developer. Easy to work with, very knowledgeable and accomodating for someone who has no idea how WordPress works. Highly recommended. Thanks Zahid.
Design don't happen. I create them.
Zahid Aramai - Freelance Website Designer Malaysia
Co-Founder and Web Developer at KLCube Network and Freelance WordPress Web Designer at ZahidAramai.Com. I'm a WordPress Consultant with a heavy focus on Web Development, SEO, Speed Optimization, and, lastly, Website Maintenance. 
For work, I create beautiful websites. I am primarily a front-end website designer/developer (the front-end is what you see in your browser).
No.1 Freelance Website Design Malaysia
Look No More! I'm The Best Freelancer Web Designer
Here are 6 reasons (of many) that know I'll knock your socks off…
I'm WordPress Experts
Forget feeling like you're the one who has to bring all the ideas. As an WP expert, I'll help you to create a WordPress site that fit your business idea with peace of mind.

Documented for you
I do provide personalized video training with every website I build. I'll provide video-based training, prepare detailed editing notes for you & your team.
Built Like "The Flash"
Forget waiting months for your new website! If your first draft isn't ready within ten days from copy and design sign-off, you'll get the design FREE* of charge. No questions asked!
Unlimited Lifetime Support
I love working with businesses in long-term. You'll never be left in the dark and you'll never feel like your requests aren't important. I'm here for you.
Simple To Use
I can make your website editing as simple as easy like editing on Word document. Spent a great deal of time crafting the backend so even non-technical users can easily manage it.
Money Back Guarantee
If you don't love it… you don't pay! I'm so confident your website will look great and will make a difference to your business that I am willing to offer unhappy customers a REFUND*.
Cross Platform Integrations
Integrated With Powerful Tools to Automate Your Website
Sync potential leads, map fields and segment your database with your favorite tools applications. We can help you automate your website's CTAs, forms, and landing pages with over 100 apps to suits your business needs.
Frequently Asked Questions
Got some burning questions? Ask away!
Click on a question to expand.
Lastly,
Does We Fit To Works Together?
If you answered yes to all of the above, then we can definitely fits to work together.
Design a website isn't an easy task but building an impactful website for your business will be the most important goal.
Now it's your turn…
Code Snippet
Let's talk about the fundamental differences between UX & UI web design, and then help you figure out which is better for your audience.
Digital Marketing
It's essential to take website security seriously as a digital marketer. Because it's generally prudent and because online security can directly affect your SEO rankings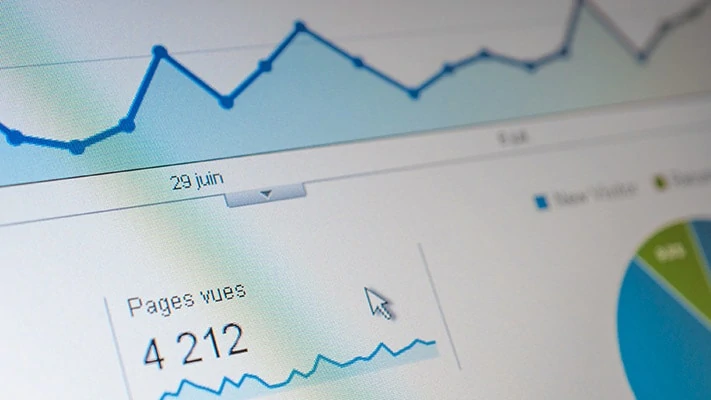 Marketing
Online data monitoring is as important as defining goals and objectives. When a company defines its goals and objectives, there must be measurable KPIs to monitor if these goals are ultimately met and track their progress.